We leave the Main Plaza towards Arrabal Plaza, in the heart of the Moorish quarter, where we find the first signs that will lead us, walking through this labyrinthine medieval neighborhood, to the Chelva River, which we will cross. Ascending by the path that overlaps with the Water Route along a stretch and following the signs of the trail, we reach an asphalt road in the municipality of Calles.
2
The Roman aqueduct tunnels
From here, we will go to the Rambla de Alcotas, ascending through a lush landscape through which we will reach the first tunnels of the Roman Aqueduct conduit, which leads us through the interior of the mountain allowing us to admire the splendid landscape through windows in the rock. This section of the aqueduct, which is located on the Barranco de la Cueva del Gato ravine, in the municipality of Calles, is one of the most beautiful and impressive parts of this monument dating from the first century AD, whose remains have been found along a distance of 28 km.
After passing through the narrow gap that leads to the bridge-aqueduct, we will descend again to the Rambla, passing through riverside vegetation (oleanders, reeds, and dry crops) until we come out, bordering the Torrecilla mound, to the road that takes us back to Chelva, next to the Plaza de Toros (bullring).
PRV - 92 "Peña Cortada"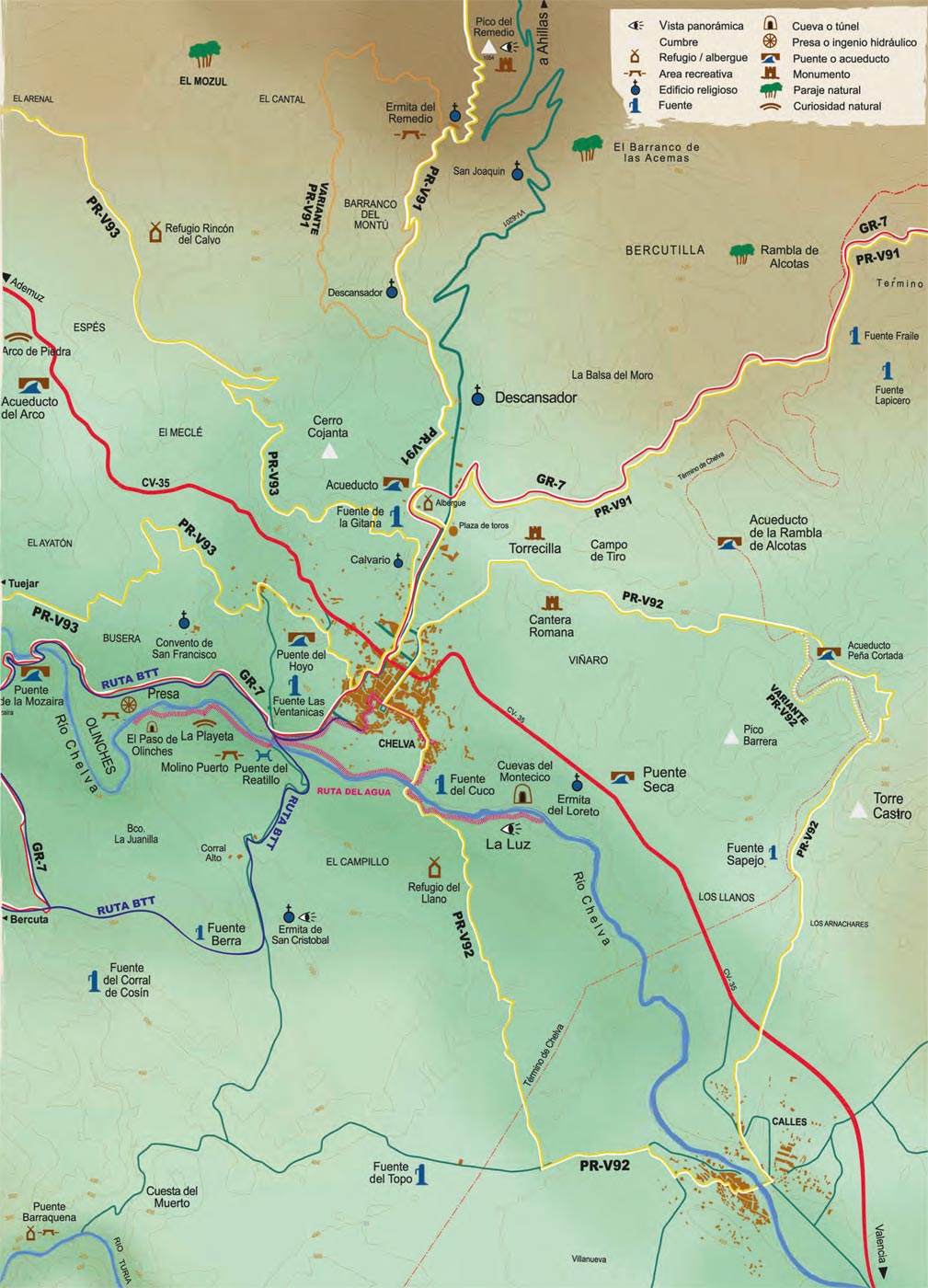 ---
Code QR PRV - 92 "Peña Cortada". Or click 
here.