PR-CV 93
Mozaira Bridge
This short trail, marked with yellow and white colors, runs between the towns of Chelva and Tuéjar, crossing the two towns and the wonderful landscapes that the Chelva river leaves as it flows between them.
Activity

Duration

5 hores

Difficulty

Low
We leave Chelva's Main Plaza towards the medieval neighborhoods of Benacacira and La Cárcama. We arrive at the Placeta Vázquez and descending to the left at the first crossroads, we find the signs to turn right and exit through some orchards to the Barranco de Cojanta to reach the detour located in front of some warehouses. We are on the old road that connected with the neighboring town, leaving the 15th century Franciscan monastery on the left, an order established in our town from medieval times.
Following the signs, we arrive at the majestic medieval Mozaira bridge. From here, following a beautiful path along the river, we will arrive, crossing the road, and bordering the Acequia Mayor, (ancient Roman aqueduct belonging to the whole of the Peña Cortada Aqueduct), to Saz Fountain and the town of Tuéjar. Leaving by the Ermita de la Purísima and ascending by the cattle track of the Tobos road, we will see the town of Chelva in the background and some curious rock formations of "tosca" stone (a geological formation formed by the fossilization of vegetal remains from the calcareous precipitation of water).
Between crops and once again following the route of the main canal, we cross the Gitana Ravine and reach the town of Chelva, along Górgol street, where we find another of the numerous public wash houses that are still standing and in use.
PR-CV 93 "La Mozaira"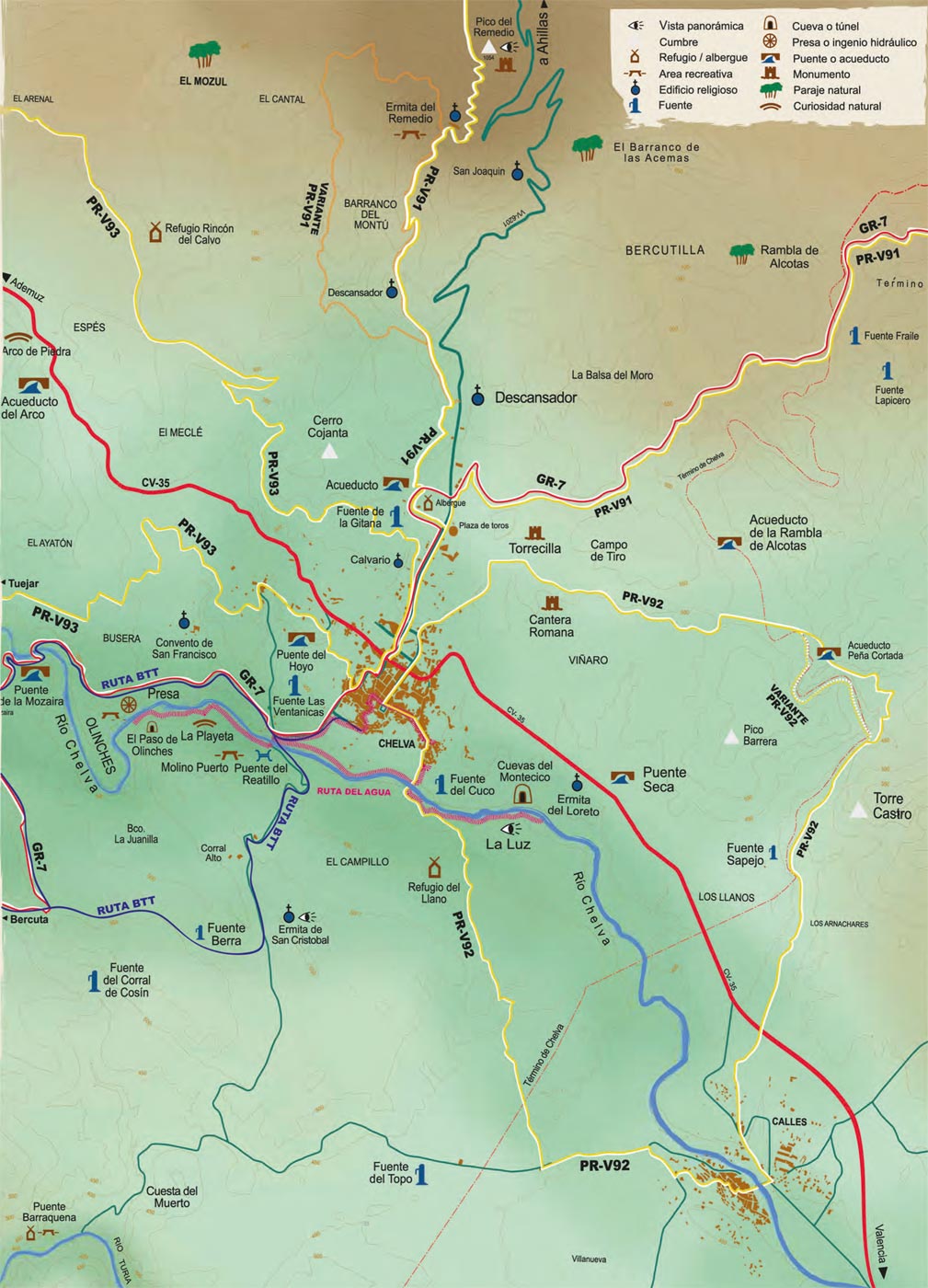 ---
See in Google Maps
Code QR PRV - 93 "La Mozaira". Or click
here